Friday's Drop-in Play group
Friday's Drop-in Play group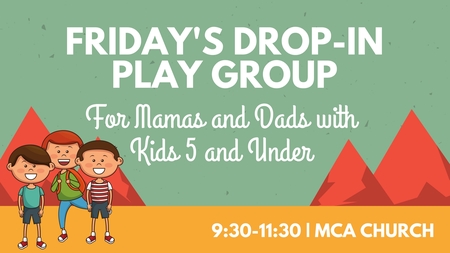 Hey Mamas, Dads, and caregivers of kids 5 and under!

Join us on Fridays for a drop-in play group from 9:30-11:30am the gym.
This will be a time for kids to connect and burn off energy, while moms, dads, and caregivers chat, enjoy some adult conversation, coffee, and grow deeper in relationships. If you're able, please bring a snack to share and we will provide the coffee!
For more information or to be added to our email list Contact: Pastor Lynae Igel at the church office.
Join our FB group for the latest news: MCA Drop-in Playgroup
Ministry MCA Kids
Return to Events
---