Sunday, February 24, 2019
9:30 - 10:30 am
Mission Creek Alliance Church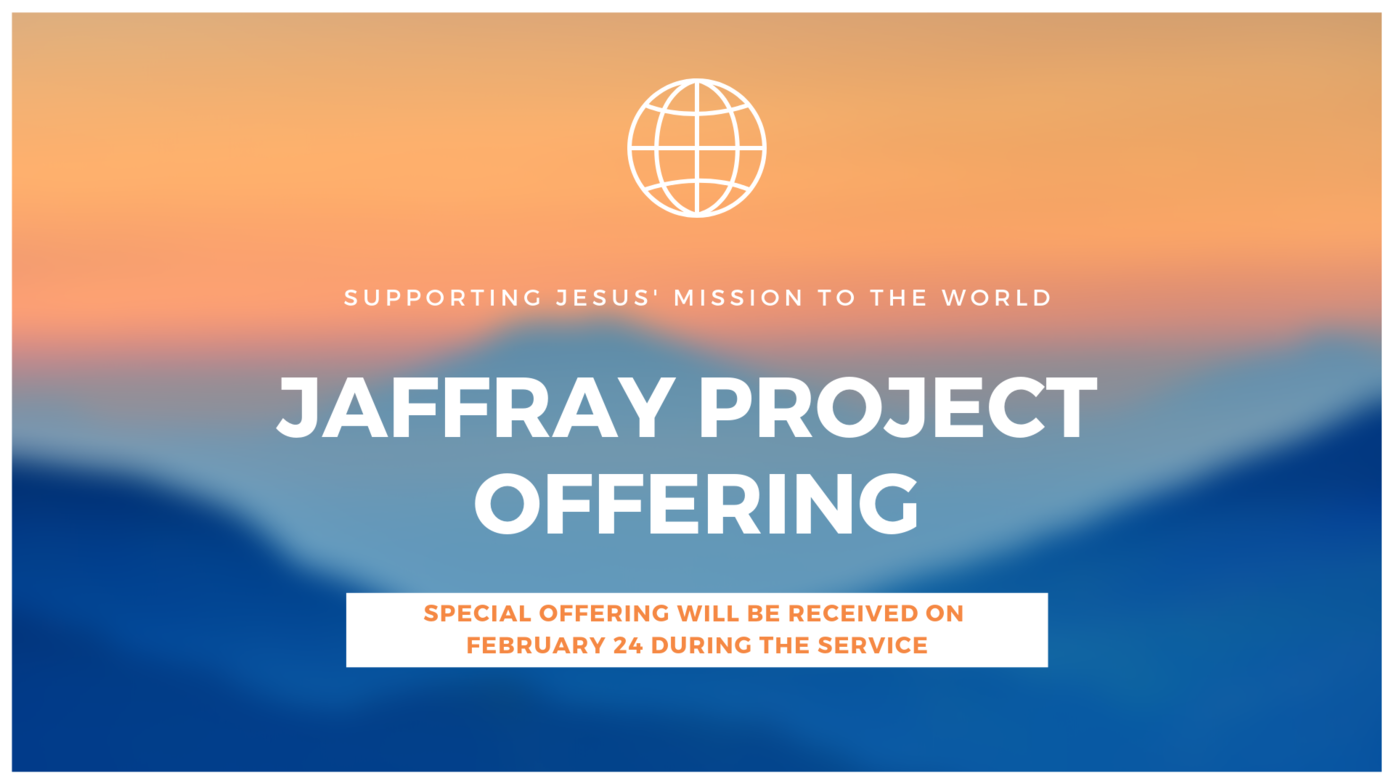 The Jaffray Project is a Canada-wide campaign run through the Christian and Missionary Alliance to bring awareness and raise funds to send and support workers ministering to least-reached people groups of the world. Every year the Alliance sends new workers out to carry the glory and the story of Jesus to the world. The Jaffray Project helps do just that.
Offering will be received on Sunday February 24th.