Sunday, January 27, 2019
12:00 - 3:00 pm
This event has already occurred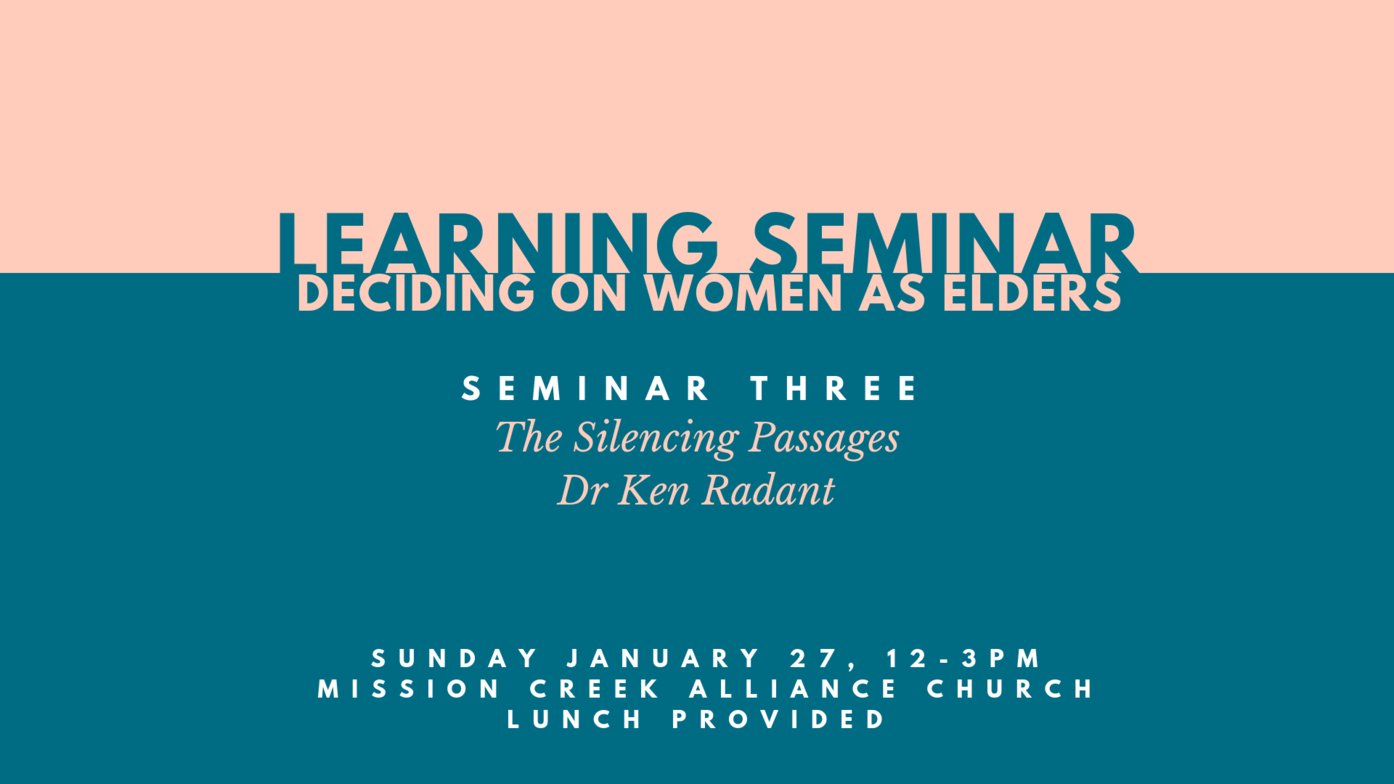 This is Seminar 3 of 3 in our process of making a decision regarding women serving alongside men on the Board of Elders at MCA Church.
Dr Ken Radant of Carey School of Theology will be leading us through a semiar on "The Silencing Passages" interacting specifically with 1 Corinthians 11, 14 and 1 Timohty 2.
Everyone who calls MCA Church home is encouraged to attend.
A light lunch will be provided