Thursday, February 7, 2019
6:00 - 8:00 pm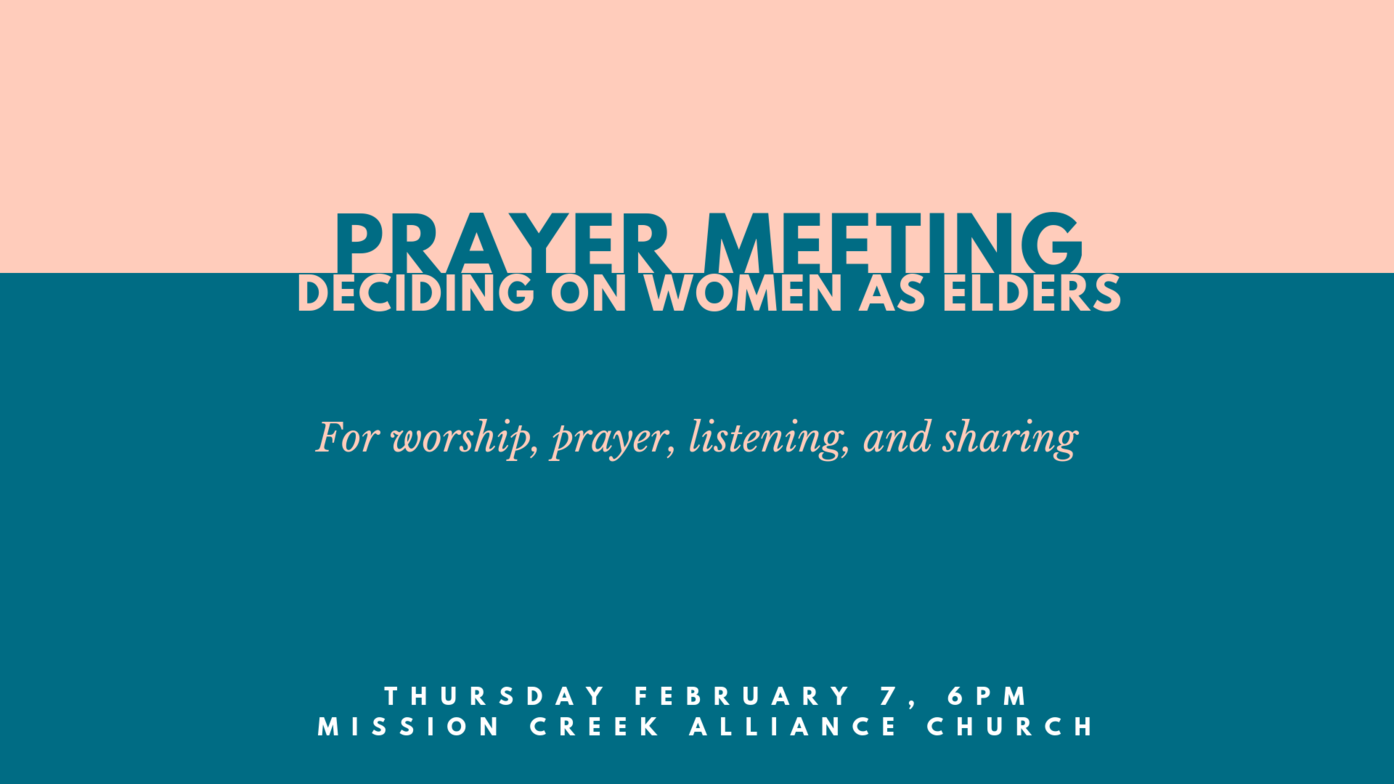 A vital step in our process of deciding on the composition of our Elders board has been prayer. We are calling the church together for a speical night of prayer that includes worship, prayer, listening, and sharing, as we discern together a decision on the question "Should Mission Creek Alliance adjust its policies so that both men and women can be elders."
Everyone who calls MCA Church home is welcome to attend.