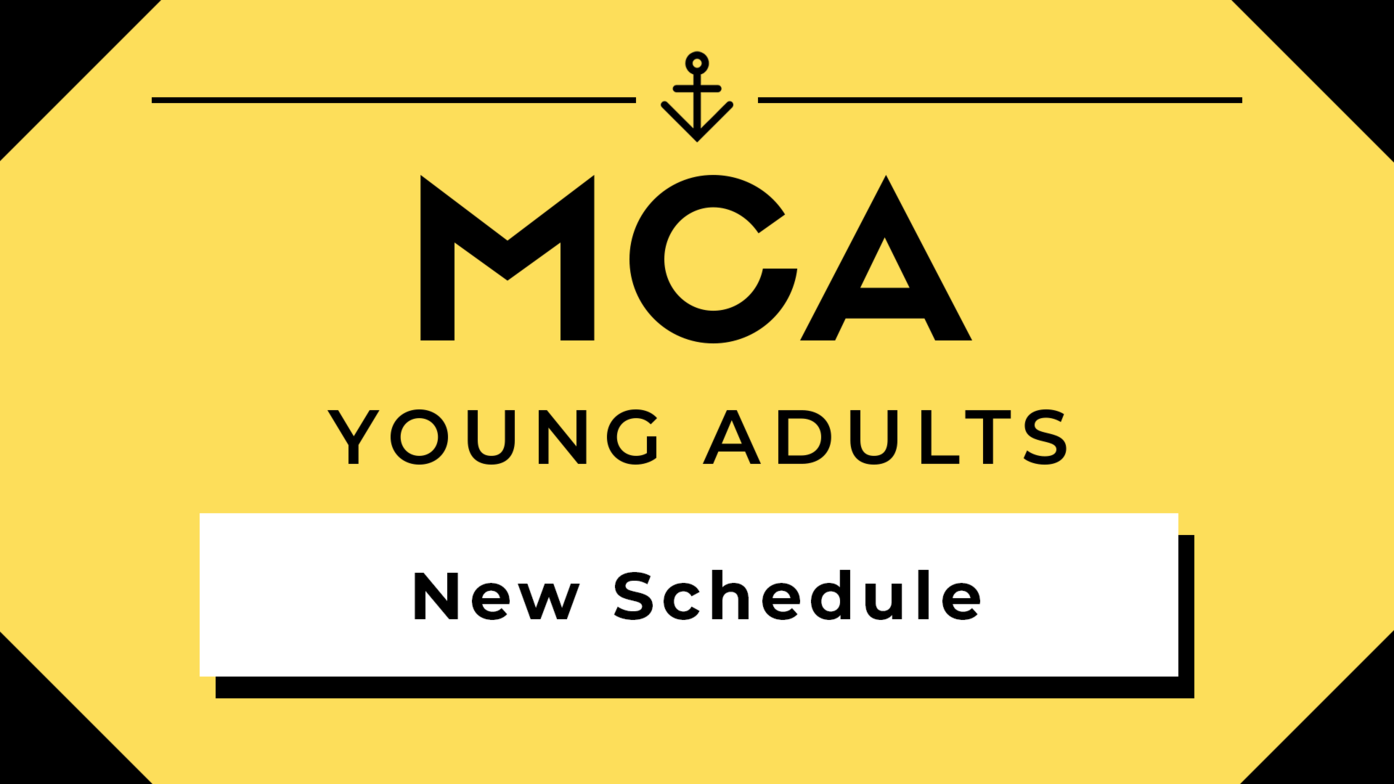 The Young Adult community at MCA has grown and morphed quite a bit over the last year and half. At the beginning we wanted to create a community that was Open, Relational and Intentional. To better achieve these goals we are making a few changes in January 2019.
New Schedule
The first is that we will no longer be meeting every Monday at MCA for a Bible study and social hangout. We will now be meeting twice a month.
The first Monday of the month will be a social hangout. We want you to feel comfortable building relationships and inviting your friends without worrying whether the Bible Study will be awkward for them.
January 7th - 80s Dodgeball night | February 4th - Skating at Stuart Park | March 1st - Friday Night Skiing at Big White
The third Monday of the month will be a Worship & Celebration night where we come together with an intention to worship Jesus and share stories about how God has been at work in our lives. During the off-weeks we encourage you to meet in your Discipleship Groups.
Discipleship Groups
We believe that the best way to follow Jesus and grow as a disciple is to be challenged, inspired and encouraged by other disciples. Discipleship Groups are small gatherings of 2-4 people who commit to meeting with each other regularly for a set period of time to intentionally work through specific material. Four key elements of DGs stand out:
Small Groups

(2-4 people of the same gender) - Any larger and it is hard to for every person to share each week.

Regular Meetings

- I suggest meeting bi-weekly or weekly. It is hard to maintain momentum if you only meet monthly.

Set Period of Time

- This is not a group you are in for life (unless you love it that much!). We ask that you commit to meeting for four months - January to April.

Working Through Specific Material

- These meetings will be focused on drawing you into a deeper walk with Jesus as you meet with each other. We have free copies of Greg Ogden's discipleship book available to everyone who commits to a Discipleship Group and ask that you work through each of the 8 chapters over the four months.
We introduced discipleship groups over the past couple of months and quite a few of you have started meeting regularly - that's fantastic! At the same time we recognize that it is often hard and awkward to take the initial step to get a group together. We decided to simplify the process and create an online signup form. Groups will be created by the first Worship & Celebration night on January 21st and there will be a chance to be in your groups on that night.
If you want to take a next step in your faith consider joining a Discipleship group by clicking here.
Young Adults Retreat
MCA YA will be joining KGF this year again for a weekend retreat on February 1-3 at Gardem Lake Bible Camp. This is a relaxing weekend filled with food, friends, and moments to encounter Jesus. Expect minimal programming - this is not a youth retreat! You can leave your phone by your bed in the morning, not worry about the time or assignments due and enjoy each other and the beautiful location we will be in.
Registration starts January 7th.