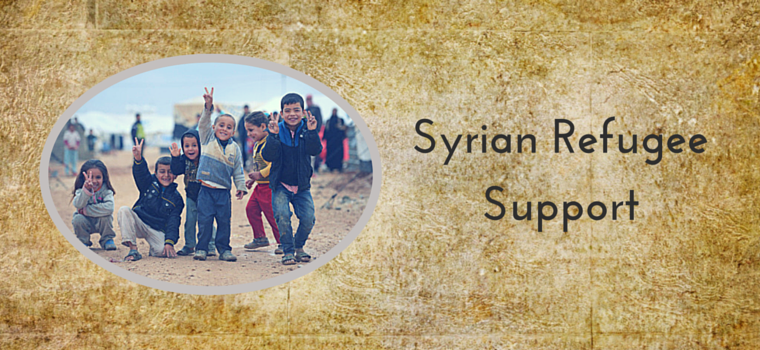 Mission Creek Alliance Church has partnerd with Lake Country Church and many other concerned and compassionate citizens to sponsor Syrian Refugees.
Why are we getting involved? Jesus welcomed the outsider into the centre of God's life. We want to do the same and practice his generous embrace to those most in need. We'd be delighted if you'd join us. For more information download the information card below.

We are delighted to announce that our first family arrived in Kelowna in late December. It has been a joy to help this family integrate into life in our city and help them take steps toward self-supporting independance.
Ways To Get Involved
Give - The cost of supporting a small family of 4 is roughly $35,000/year. Tax-Reciptable donations can be made online (Click to make a donation). All proceeds go directly to the sponsor family. The more money raised the more families we can support.

Pray - for Syria, for refugees across the world, and for the family that we are supporting.
For more information or to get involved please email [email protected]