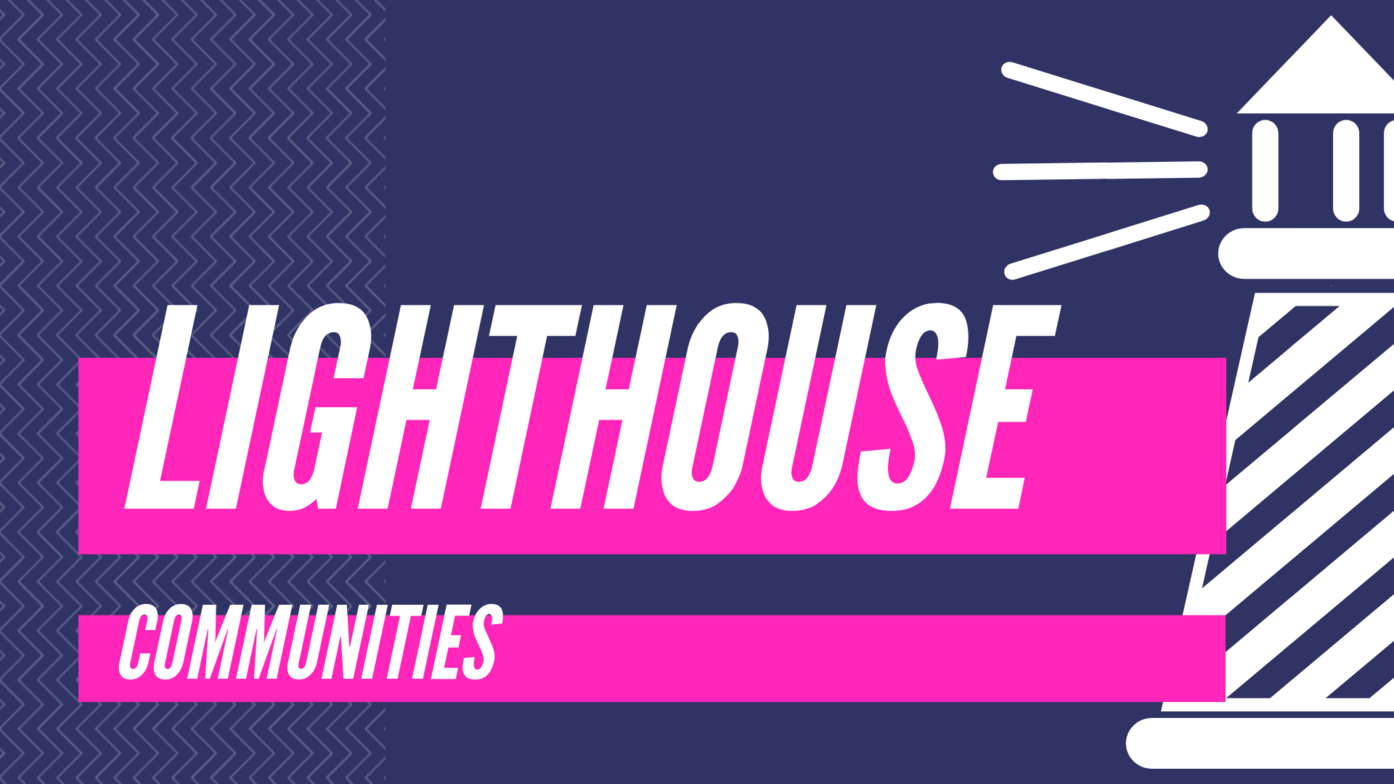 What are Lighthouse Communities?
A ship struggles in the ocean. The waves are increasing in frequency and size. The crew looks dismal as the wind stirs up the waves. The sky darkens, time passes, and the storm continues to grow. From the helm, the captain scans the horizon. He sees a light! There is hope. A tall structure with a beacon of light shines ahead: it's a lighthouse.
What is the purpose of a lighthouse? It serves two purposes. First, to help show the way. Second, to warn of upcoming danger, such as projecting rocks or shallow water.
Western culture is in the middle of a storm and needs a lighthouse. In the past, many would turn to a local church as their guiding light. Presently, however, many North American people hold a deep distrust of institutions. People may know they need help, but turning toward the church as we know it simply isn't an option for them. We need a new way to shine God's light for people see. That's what Lighthouse Communities are all about. We are small communities of Jesus followers planted in neighbourhoods across our city, living as God's light together and inviting others to experience His light for themselves.
How do Lighthouse Communities work?
Our life together revolves around two things: family and mission. Lighthouse Communities live like an extended family and operate as missionaries in their neighbourhood or network.
As an extended family, Lighthouse Communities seek to offer our neighbourhoods a taste of God's Kingdom life through the way we live together. John 13:35 comes to mind, "By this everyone will know that you are my disciples, if you love one another." Just as a healthy family gathers often for meals, care, activity, and celebration, so does the Lighthouse core team. We pray, worship, and read scripture together; we share meals, resources, and life together.
But not only are we family, we are a family on mission. We join God's mission by living, showing, and telling the good news of Jesus and his Kingdom. Our core team is sent to neighborhoods and networks to contextualize the gospel for those living in a post-Christian culture. We embrace vulnerability, practice scruffy hospitality, speak about Jesus and His Kingdom, serve others, have fun, and dive into the messiness of life. We go to live among the people who have no knowledge of Jesus or experience of his love. This is the unique way that Lighthouse Communities will live out our calling Jesus gave to his disciples when he said, "As the Father has sent me, so I am sending you."
How Can I be Praying for This New Venture?
Please pray for the Lighthouse core team as we transition into this new venture. This is very exciting but also means a lot of change. It will be an adjustment to detach from the familiar MCA Church rhythms and create new Lighthouse rhythms.
Please pray for the people of Kelowna with no knowledge of Jesus. We love these people! We want to share life with them and earn the right to show and tell the good news. Pray that God would open many doors for us to be His representatives.
Please pray for MCA Church, the leadership, and the ministries. As I transition out of my Associate Pastor role, the other pastoral staff and ministry leaders will pick up the baton. This is opportunity for us all to walk in faith, for God to raise up new ministry leaders and experience God's provision in new ways.
Grace and peace,
Pastor Cameron