Saturday, February 23, 2019
4:00 - 9:00 pm
This event has already occurred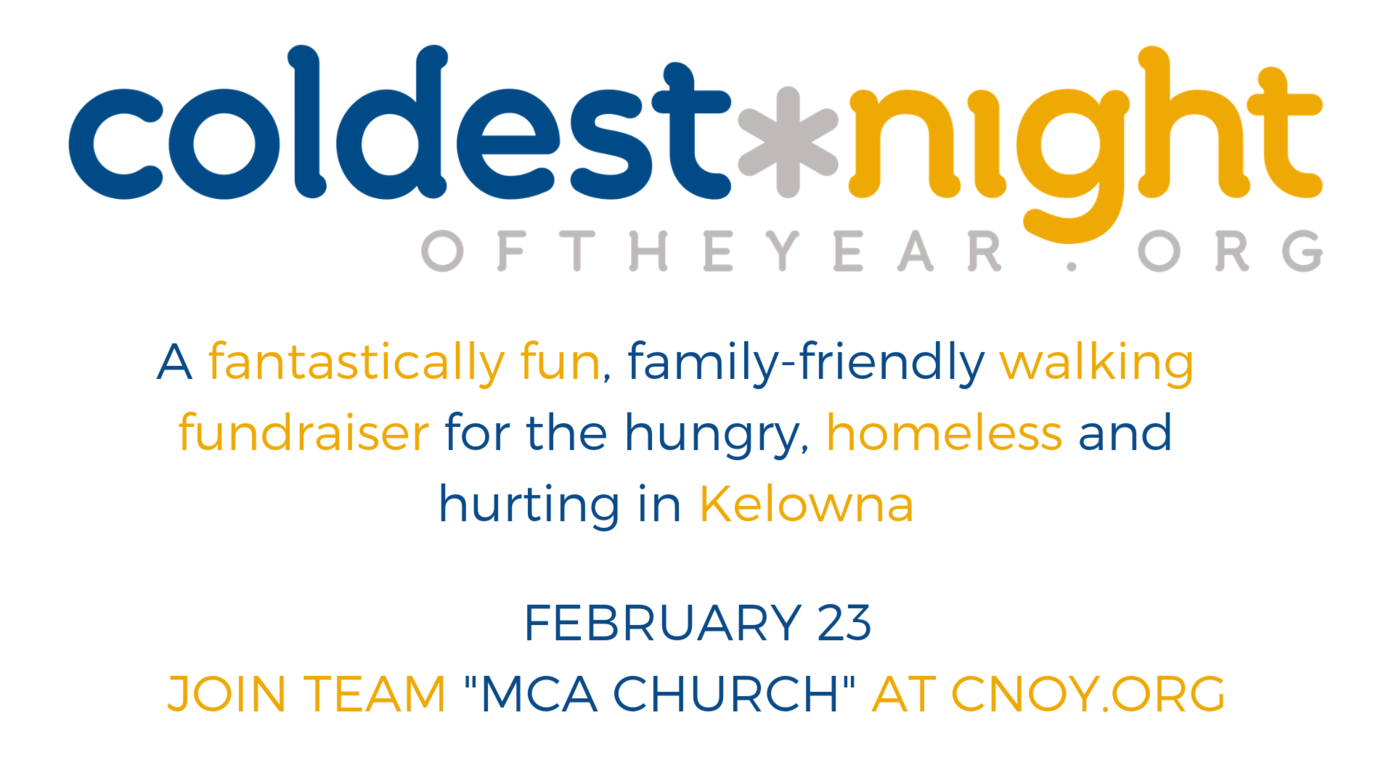 The Coldest Night of the Year is a family-friendly national walk-a-thon that helps raise funds for charities that serve hungry, homeless and hurting people in your town, and in 136 communities across Canada.
The Kelowna walk raises funds to support Metro Community who are on the front lines of serving the most vulnerable in our city.
More info here: https://cnoy.org/about .
Join the Kelowna MCA Church team here