Saturday, June 1, 2019 Next Date
8:30 am - 12:30 pm
Mission Creek Alliance Church
This event has already occurred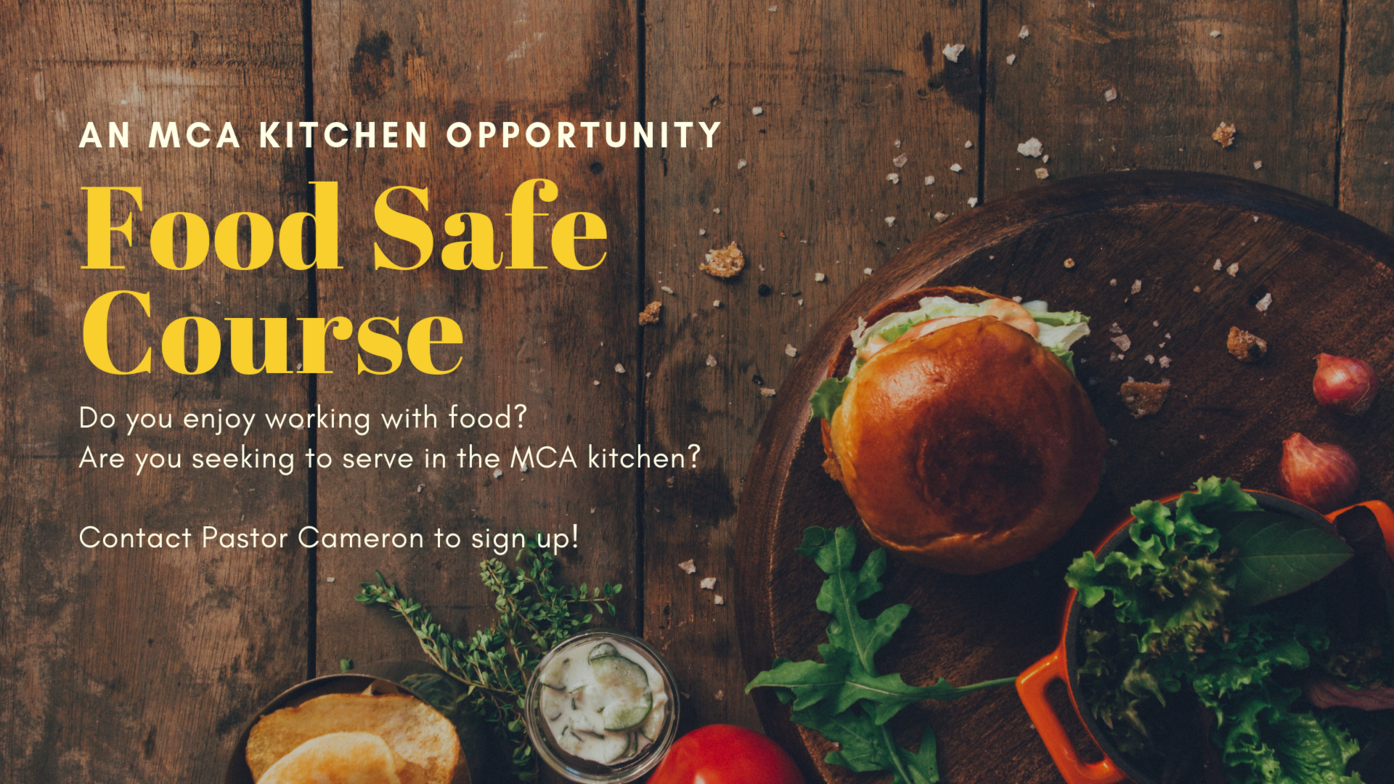 MCA Kitchen Opportunity!
Do you love working in the kitchen?
Are you seeking a way to serve the church through food?
MCA Church is hosting the Food Safe course, which allows you to work in the MCA Church kitchen. The course costs $30 to cover the textbook and will take two Saturdays to complete.
*UPDATED* The course dates will be Saturday, June 1st and Saturday, June 8th from 8:30am to 12:30. You must attend both Saturdays to complete the course.
Please contact Pastor Cameron if you are interested.