Tuesday, February 18, 2020 Next Date
9:00 - 11:00 am
Mission Creek Room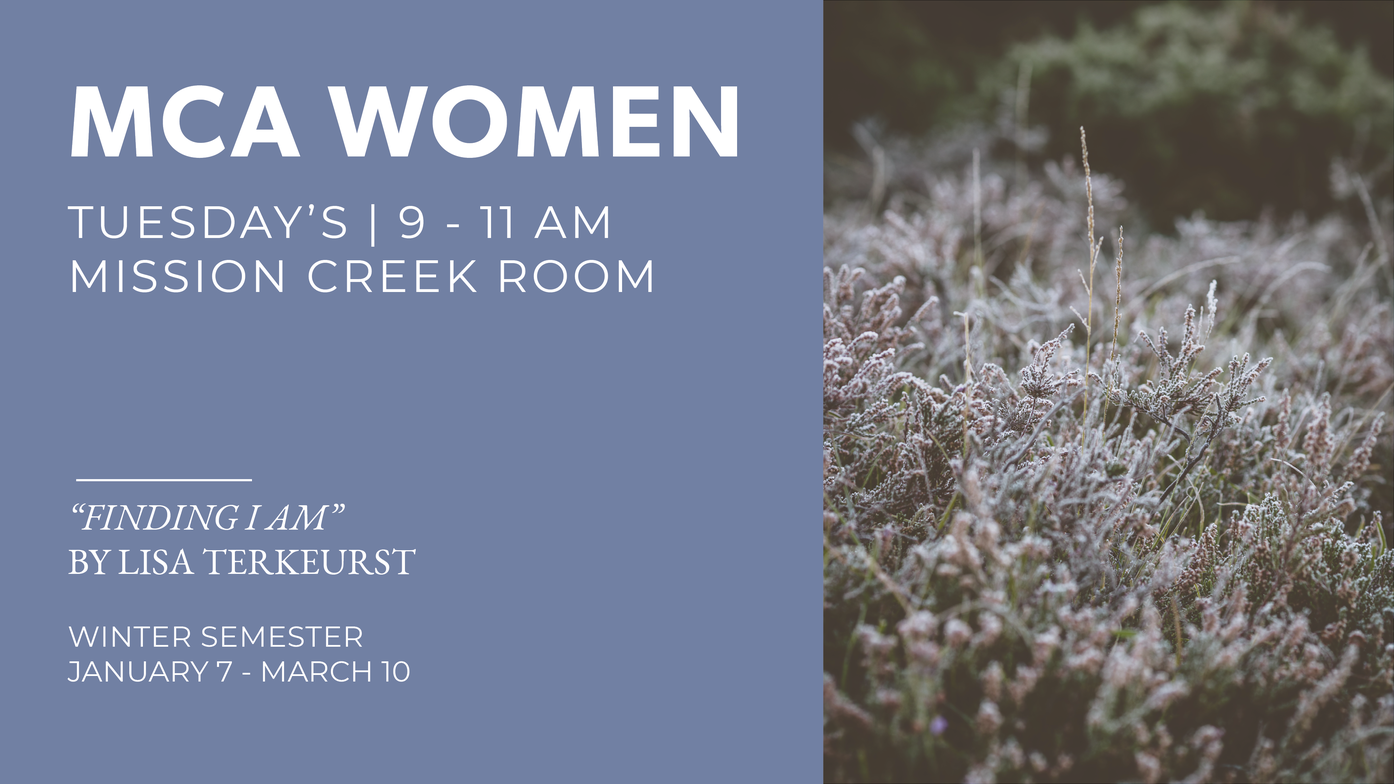 Join us this winter as we dive into the Gospel of John to discover more about Jesus's I AM statements with Lysa Terkeurst's study, "Finding I AM." MCA Women is a place where faith is strengthened and friendships are grown. Through prayer, fellowship, and the study of God's Word, come and be refreshed!
Tuesday's 9-11am in the Mission Creek Room:
Jan 7th - Cancelled
Jan 14- March 10 2020
Prayer at 8:50, Refreshments at 9, Start at 9:15.
$25 per Semester, excellent free childcare provided