Tuesday, December 3, 2019
8:00 - 10:00 am
Mission Creek Room
This event has already occurred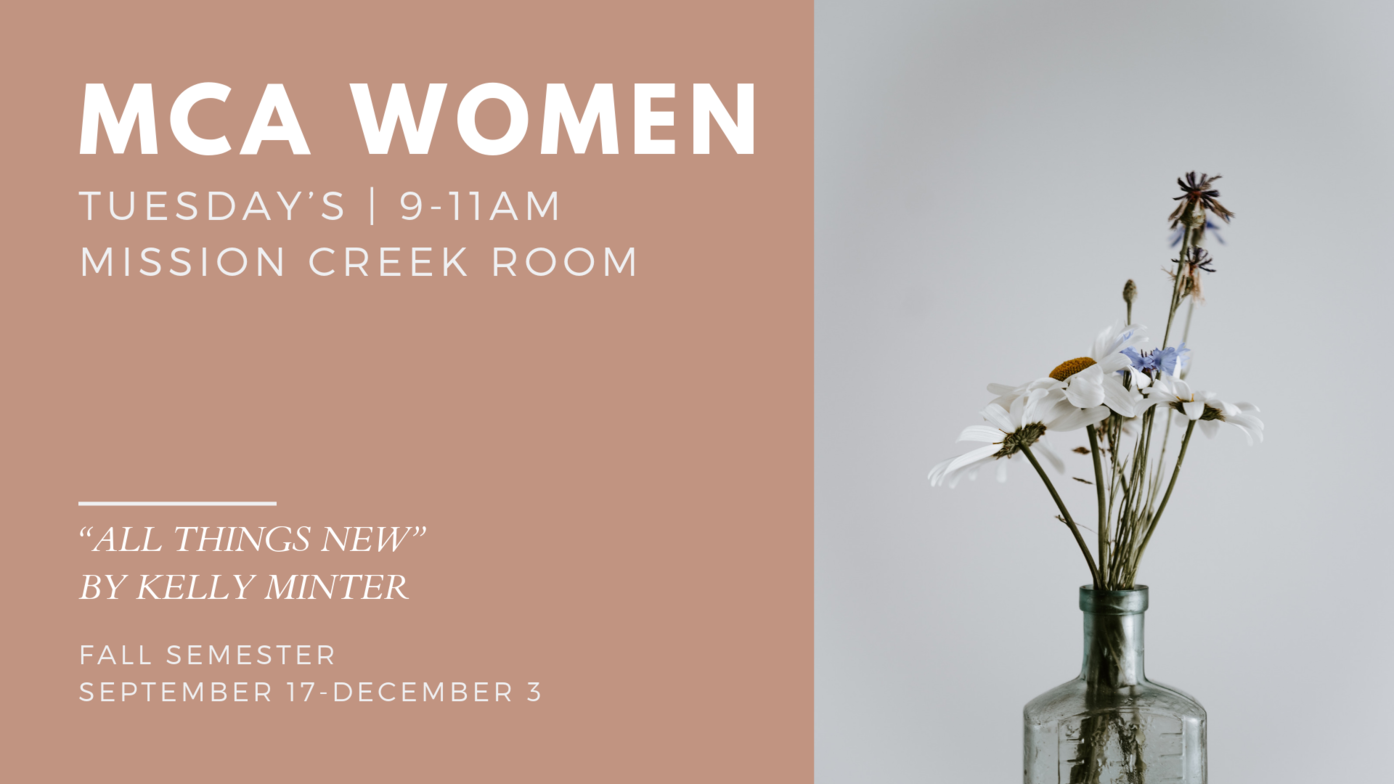 Join us this fall as we journey through 2 Corinthians with Kelly Minter's study, "All Things New." MCA Women is a place where faith is strengthened and friendships are grown. Through prayer, fellowship, and the study of God's Word, come and be refreshed!
Tuesday's 9-11am in the Mission Creek Room:
Prayer at 8:50, Refreshments at 9, Start at 9:15.
$25 per Semester, excellent free childcare provided