Thursday, December 5, 2019
5:00 - 7:00 pm
This event has already occurred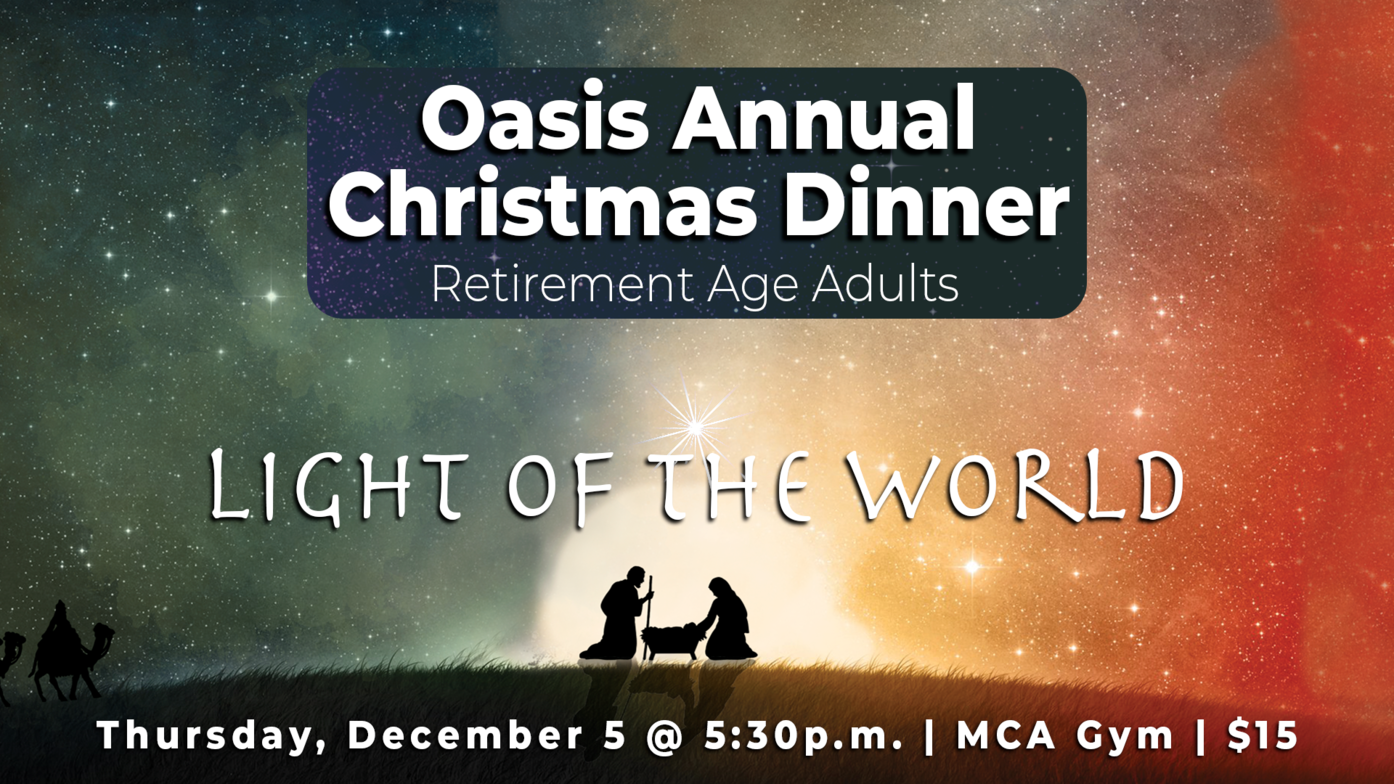 LIGHT OF THE WORLD
You are invited
to our annual
MCA OASIS CHRISTMAS DINNER
for retirement age adults
THURSDAY, December 5 at 5:30p.m. *punch @ 5p.m.
PLACE: MCA GYM
MENU: TURKEY AND ALL THE TRIMMINGS
MUSIC: Rudy Goertzen, Aaron Wong
CHRISTMAS MEDITATION: Pastor Keith
COME FOR A FULL EVENING OF FUN, TESTIMONY, CAROL SINGING AND MORE!
TICKETS: $15 - AVAILABLE IN FOYER NOVEMBER 10, 17 and 24
INVITE YOUR FRIENDS . GET YOUR TICKETS EARLY!