Friday, January 18, 2019
7:00 - 9:00 pm
The House Church
This event has already occurred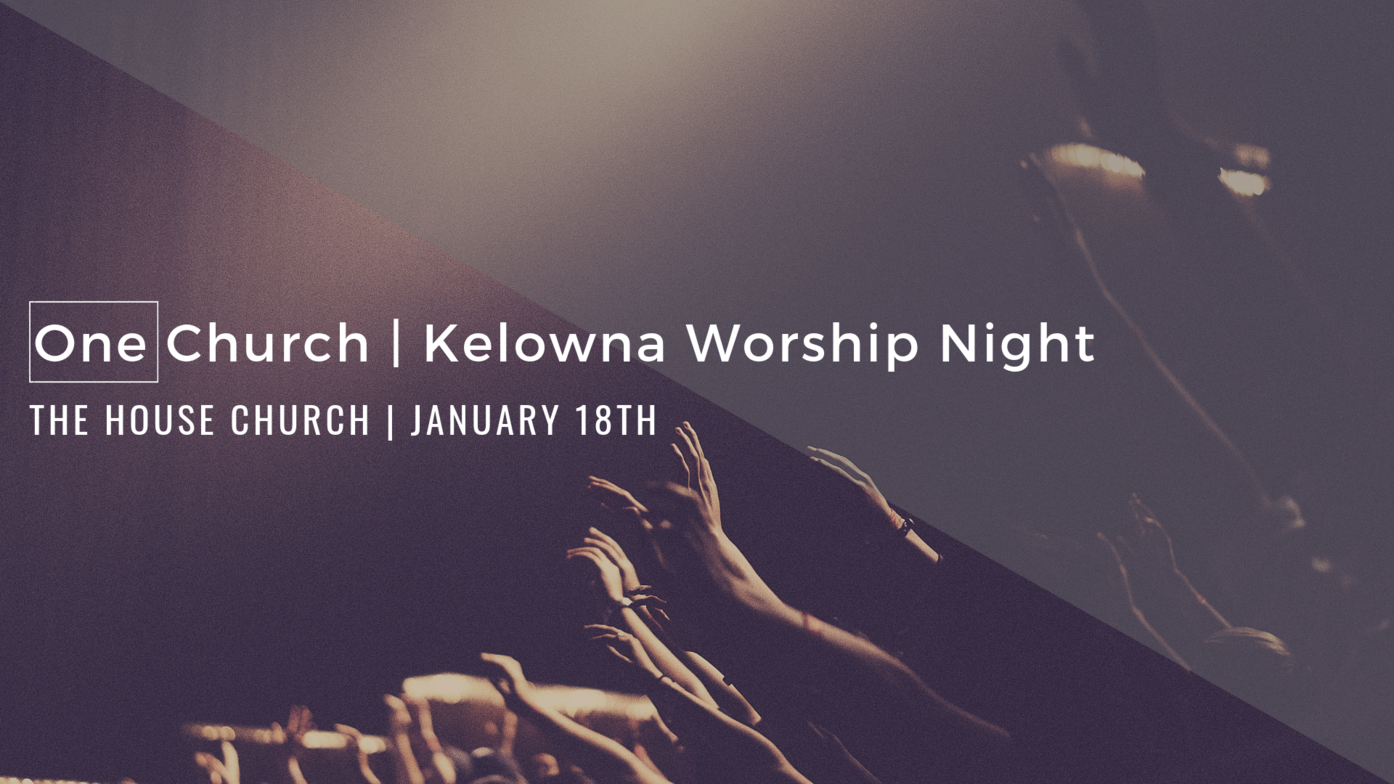 We are so excited to invite everyone to the first ONEchurch Worship Night. The Vision of this night is first to create space where we can Worship and Glorify our Saviour and second to build unity and relationship between the churches of Kelowna.

This isn't being put on by a single church but instead is a result of people coming together as the Church of Kelowna. We are so excited to see what God has in store not only for this night but for the greater Church of Kelowna and even the Okanagan.

No matter where you go on Sundays, and what community you call home we hope that you will join OUR Church, the ONE Church of Kelowna as we step into the new year.