Sunday, November 17, 2019
9:00 - 11:00 am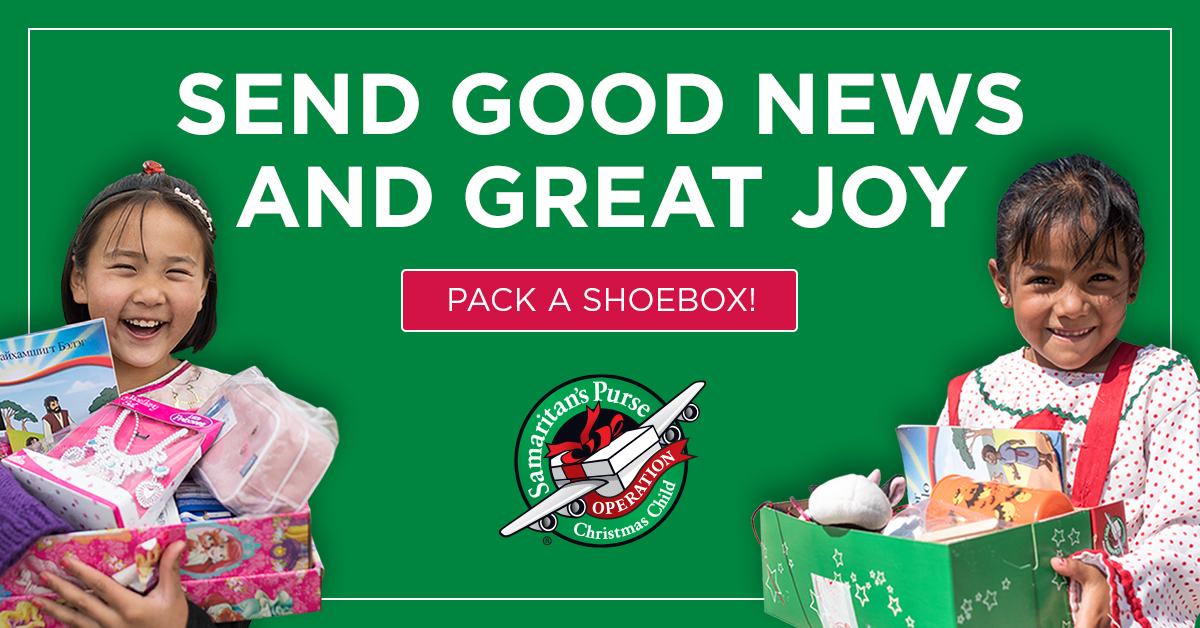 Share more this Christmas and pack a shoebox! Operation Christmas Child is a hands-on way for our church to bless struggling children in the developing world by filling shoeboxes with toys, hygiene items, school supplies, and other items. Shoeboxes are distributed in the name of Jesus to children living in desperate situations around the world. It's all about sharing hope and the love of Jesus with children in need!
Shoeboxes can be picked at the church or can be packed online (Click here for information). Collection Sunday will be on November 17.