April 12 - 14, 2019
6:00 pm
RockRidge Canyon
This event has already occurred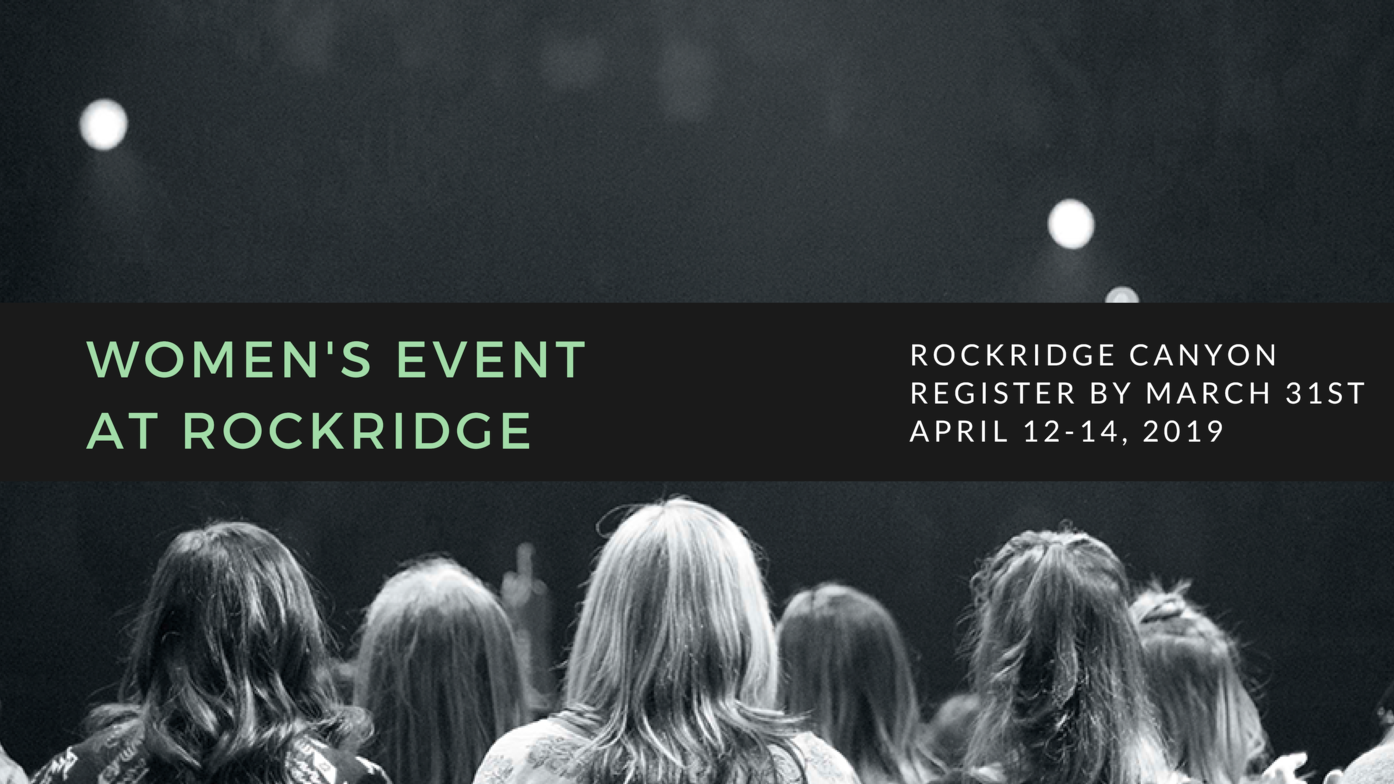 Women's Event at RockRidge Canyon
Dates: Friday, April 12th (6pm) to Sunday, April 14th (1pm), 2019
Location: RockRidge Canyon Retreat Centre, 2000 Willies Ranch Road, Princeton BC
Cost: $160. Includes two nights, dorm style accommodation, and five meals
See registration form for optional accomodations (at a higher cost)
Registration Deadline: Sunday, March 31st.
Registration: Please see bottom of webpage to download a registration form.
Description:
Faith can move mountains, but it can also change our everyday circumstances, so we are going to look at God's word to do that in one of the most practical, yet misunderstood, books of the Bible - Proverbs. Proverbs doesn't show us a set of rules, but a different way to live that is so attractive, so fragrant, flowing through our lives, actions, relationships, and work, and drawing people to Christ. Together, we are going to discover what it looks like to do these things, not perfectly, but in good faith, trying our best to obey God and His way of life.
We can look forward to some engaging teaching via renowned speakers on video, live testimonies and panel discussions. Let the live worship and the natural setting draw you into God's presence. Dive into great fellowship around the table, and gift yourself with the time and space to wander and have fun at beautiful RockRidge Canyon retreat centre.
Check-in and Check-out:
Check-in and registration is from 6pm-6:30pm.
Check-out time is after lunch on Sunday.
Anticipated arrival back at MCA Church by 4pm.
Contact Information:
Marian and Krista - Registration Team
Registration:
Please register by Sunday, March 31st so that your planning team can prepare an amazing Women's Event! After the registration deadline, a follow-up message will be sent to all participants detailing what to bring as well as carpool arrangements, if applicable.
Payment can be made at MCA Office or online. Make cheques payable to Mission Creek Alliance Church. For online payment, click to MCA website Give and select "Event Registration" under the section 'Give Through PayPal.' Type Women's Event 2019 into the description box.
See below link to download a registration form.
Looking forward to a great time together!