June 1 - 2, 2019
3:00 pm
Morning Star Bible Camp
This event has already occurred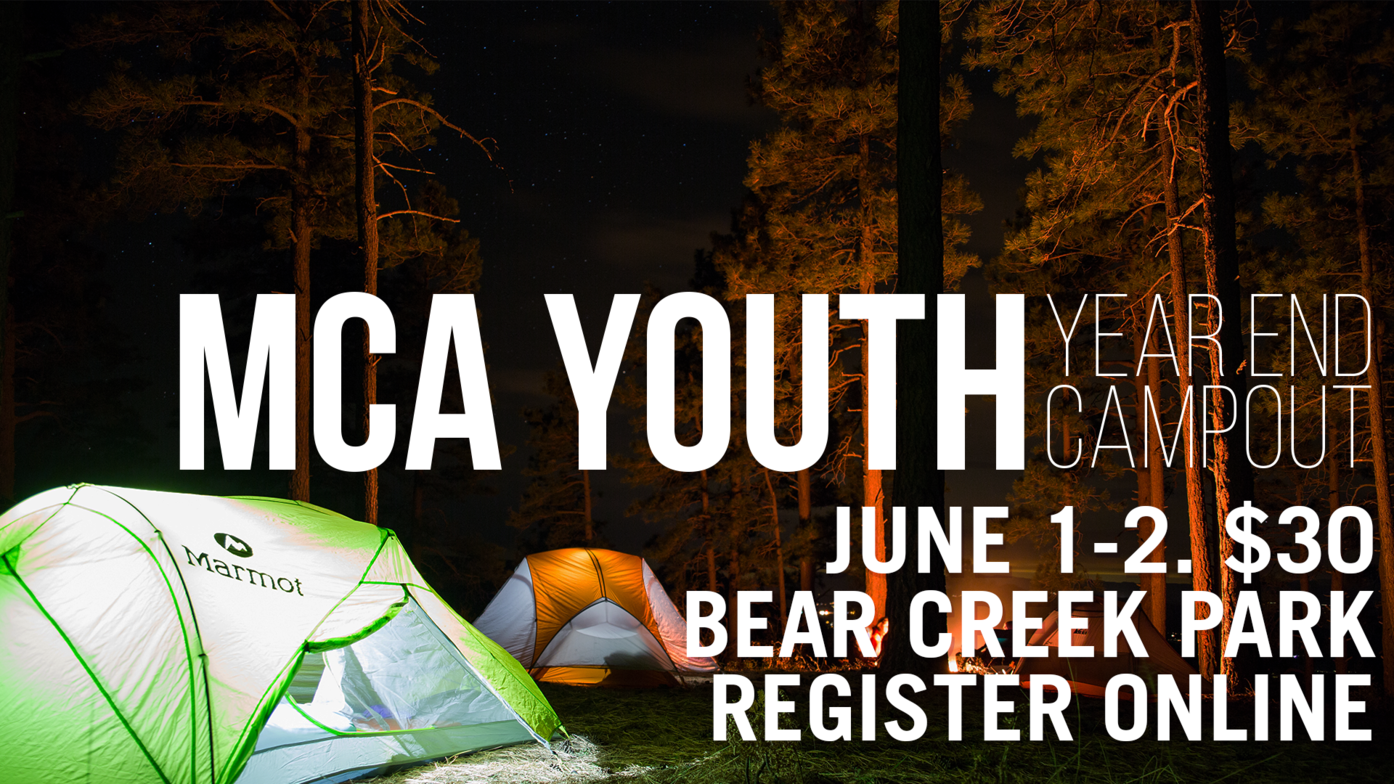 Grade 8-12! Join us for our incredible Year-End Youth Camp out at Bear Creek Provincial Park! There's going to be awesome camp food, campfire worship, super fun activities, time to chill with your friends, and everything that makes camping awesome!
Register online here. Bring Payment to Brendan at MCA Church.
Cost: $30
3:00pm Leave from MCA Church | June 1
11:30am Free lunch for Parents | June 2
12:30pm Pick up from MCA Church | June 2
Packing List
Sleeping Bag (Bedding)
Pillow
Clothing for the weather
Swimsuit (if you want to swim)
Towel
Water bottle
Sunscreen
Flashlight
Card games/Board Games
Toiletries Hat
We have tents for everyone! You will be sharing a tent with your small group and we also have three meals planned: Saturday Supper, Sunday Breakfast and Lunch, with a couple of snacks thrown in. If you have any questions email [email protected]
Message from Brendan:
Hello everyone. We have had a number of people signed up for the campout this year (close to 40!) and because of this awesome-sized crew we actually did not have enough space at Bear Creek for everyone. I made a couple of quick calls and we are now secured to camp at Morning Star Bible Camp (3031 McIver Road West, West Kelowna BC V4T 1C4). They have a great facility and it will be all ours! (We will still be tenting though!)
I know this causes a bit of a change of plans for a few people who were going to get dropped off directly, thankfully Morning Star is only a few minutes further out than Bear Creek. Please let me know if I can help with anything or field any questions. Cell# - 204-898-2293
- Please meet at the church tomorrow at around 2:30-2:45 for driving out to Morning Star.
- Parents/families, if you plan on coming out for lunch on Sunday please send me an email :).
- Make sure to bring your swim stuff and sun screen! It's going to be a warm one!